Palliative Care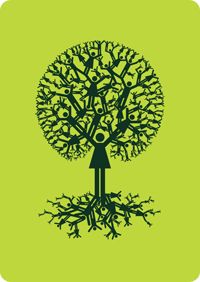 In recent years, much of the Foundation's work in cancer has focused on the continuum of care from initial diagnosis through survivorship. As an outgrowth, the Foundation is exploring the field of palliative care which can be defined as "specialized medical care for people with serious illnesses which is focused on providing patients with relief from the symptoms, pain, and the stress of a serious illness". The goal of palliative care is to prevent and relieve suffering and to support the best possible quality of life for patients and their families, regardless of the stage of the disease or the need for other therapies. Ideally, palliative care is delivered by an interdisciplinary team of doctors, nurses, social workers, chaplains, pharmacists and other specialists.
In efforts to explore palliative care, the Foundation is supporting an initiative aimed at making palliative care more accessible to patients facing cancer and other life-threatening illnesses. The initiative supports development of the "Primary Palliative Care Education Program to Improve Access to Palliative Care for Patients with Cancer". The Program is targeting healthcare professionals at 35 local institutions, which includes local academic palliative medicine programs and hospices to deliver a comprehensive education curriculum that includes face to face, on-line, and direct experiential training. The clinical and educational training effort will equip clinicians with best practices to drive improvement in palliative care. Training is offered to physicians, nurses, social workers, and chaplains to improve palliative care practice patterns and expand access to patients who are experiencing a life-threatening illness. For specific information regarding the Primary Palliative Medicine Training Program, please visit Coleman Palliative Medicine Training Program.
The Coleman Palliative Medicine Training Program work group includes representatives from academic medical centers, local hospitals, and non-profit hospice and palliative care organizations. The program is co-directed by Dr. Sean O'Mahony at Rush University and Dr. Stacie Levine at the University of Chicago. For more information, please contact via email Aliza Baron, Project Coordinator, or call 312-771-4452.