Coleman Entrepreneurship Center at DePaul University
In 2003, the Foundation created an integrated center for entrepreneurship education to encourage the study and practice of entrepreneurship in its connection to practicing entrepreneurs and in its connection to the university community.
The goals of the program were threefold: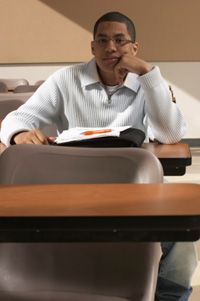 to expose college students to entrepreneurship as a viable career option

to provide prospective and practicing entrepreneurs with the skills and knowledge they need to be successful, and

to facilitate sharing of the academic training of students and the practical experience of entrepreneurs.
The Coleman Entrepreneurship Center (CEC) is an entrepreneurship support organization at DePaul University's Kellstadt Graduate School of Business. The mission of the Coleman Entrepreneurship Center is to help entrepreneurs succeed through exceptional assistance, valuable linkages, and innovative thinking.
The Center offers assistance and programs to help entrepreneurs succeed, particularly those who have completed their business planning process or have operating ventures. Through its consulting services and educational programming, the CEC gives entrepreneurs practical and thoughtful guidance to build their businesses, and help them to succeed.
The Coleman Entrepreneurship Center recently entered an exciting phase with its move to remodeled and expanded space that will allow for increased activities and programming. Bruce Leech, an experienced entrepreneur has assumed the role of Executive Director. He has a long history with the CEC and brings a wealth of entrepreneurship experience and community knowledge. He can be reached at 312-362-6489 or at bleech1@depaul.edu.
Abigail Ingram joins the CEC as Assistant Director. She has served in a number of roles at DePaul and brings her own array of entrepreneurship experiences. Contact Abbi at 312-362-6480 or at aingram7@depaul.edu.