Archived Grant Awards - 2013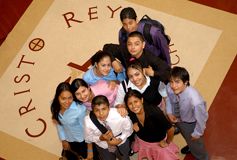 Education/Entrepreneurship
California State University, Fresno, Fresno, CA

$80,000 over two years to support renewal of the Coleman Foundation Chair in Entrepreneurial Studies. Renewed funding supports the named faculty position in Entrepreneurial Studies at California State University, Fresno, who has held the position since it was established in 1999.

Chicago Artists' Coalition, Chicago, IL

$40,000 to support Entrepreneurship Training and Resources for Artists. The Chicago Artist's Coalition (CAC) will advance entrepreneurial training for artists through development of a core online curriculum, strategic partnerships with academic institutions, and comprehensive offerings of workshops and web resources. Creating a range of introductory and advanced offerings will serve more artists while also helping high achievers reach greater levels of success. The goal of the academic partnerships is to inform and strengthen CAC's course content and connect students with CAC offerings.

Coleman Entrepreneurship Faculty Fellows 2013-2014 Program (Grantees are various colleges and universities)

Awards totaling $523,500 to support the Coleman Foundation Faculty Entrepreneurship Fellows Program intended to build Entrepreneurship Education in departments across campuses of participating colleges and universities. Project Directors identify Faculty Fellows from disciplines outside of Entrepreneurship and the Business school. Faculty Fellows, working under the guidance of the Project Director, will engage in projects which advance self-employment education. The Fellows class of 2013-2014 includes 19 universities and colleges. Participating colleges are Beloit College (WI), California Polytechnical State University, San Luis Obispo (CA), California State University, Fresno (CA), Colorado Mesa University (CO), DePaul University (IL), Finlandia University (MI), Illinois State University (IL), Lawrence University (WI), Lawrence Technical University (MI), McPherson College (KS), Millikin University (IL), North Central College (IL), Quincy University (IL), Saint Louis University (MO), Texas Christian University (TX), University of North Carolina at Greensboro (NC), Wichita State University, (KS), Webster University (MO), Worcester Polytechnic Institute (MA).

Future Founders Foundation, Chicago, IL

$35,000 to support the Experiential Youth Entrepreneurship Education Program, which will expose 375-425 students from schools in Chicago's low income areas to entrepreneurial careers, provide business coaching, help them create business plans and assist them through classroom programming developed by the Network for Teaching Entrepreneurship.

Generation E Institute, Battle Creek, MI

$65,000 to support the Engaging Youth and Communities in Experiential Entrepreneurship Education Program which focuses on developing self-employment knowledge and hands-on experience. Students go beyond getting a job to actually starting and running their own business. Generation E's primary goal is giving students a hands-on business startup experience as well as related ideas and concepts that provide relevance to entrepreneurship activity, regardless of whether the initial business startup lasts a day or a lifetime.

Lawrence Technological University, Southfield, MI

$150,000 over two years to support three initiatives. 1) Expansion of the Lawrence Tech Entrepreneurial Collaboratory, a team of industry experts who advise non-engineering students on all phases of business startup or project commercialization. 2) Formalization of a "Coleman Scholars" designation to encourage students to take entrepreneurial courses across disciplines. 3) Creation of a faculty fund to enable both new co-curricular projects and the creation of student champions to advocate for program growth on-campus.

Lexington College, Chicago, IL

$44,000 over two years to support the "Coleman Entrepreneur Studies Program" that will develop entrepreneurship academic content benefiting students and alumnae, engage the local hospitality community, and link them with industry specific entrepreneurs to explore best practices. Key elements of the program include creating entrepreneurship coursework leading to an entrepreneurship specialization, a student run business, launch of a hospitality certificate program, and a lecture and networking series with local hospitality business owners, students, and alumnae.

Millikin University, Decatur, IL

$330,500 for three years of renewed funding to support activities of the Center for Entrepreneurship to advance entrepreneurship in academic and experiential programs across campus, enhance entrepreneurship education in public schools and build and strengthen community connections to increase the region's economic prosperity through entrepreneurship.

Teach For America - Chicago, Chicago, IL

$70,000 for continued support of the Accelerate to One Day Entrepreneurship program - a platform for inspiring and supporting Teach For America corps members and alumni in Chicago as they create ventures to solve problems that negatively impact the local school system. A new element will be developed with the goal to identify opportunities for commercial venture creation from experienced educators.

University of North Carolina - Greensboro, Greensboro, NC

$30,000 to support the Spartan Trader Retail Learning Lab, an experiential lab utilized by cross-disciplinary entrepreneurship students to apply classroom learning to an actual business venture. Faculty, including Coleman Entrepreneurship Fellows, conduct classes onsite or use the retail store for projects. Multiple courses operate in the store through a variety of projects such as event planning, marketing strategies, and store design layout.
Developmental Disabilities
Blue Cap, Blue Island, IL

$90,000 to support increased capacity for residential homes for individuals with development disabilities. Blue Cap will enhance capacity by acquiring three residential homes to provide residential services for up to 12 individuals. Residential services emphasize independent living skills, freedom of choice, economic self-sufficiency and community integration.

Center for Enriched Living, Riverwoods, IL

$100,000 to support the capital campaign for center expansion "Opening the Doors - Removing Barriers, Transforming Lives." This expansion will retrofit the current building and enlarge the Center by 2,200 square feet. The Center believes in the concept of inclusion and strives to provide an environment that fosters inclusion for individuals with all developmental disabilities.

Clearbrook, Arlington Heights, IL

$225,000 to support the CHOICE Program "Creating Heartfelt Options in Community Environments." Grant funds will support start-up of a program which would serve 50 Jewish individuals with developmental disabilities. The project would create a replicable, assessment-driven model which focuses on identifying and meeting individual needs of program participants. Clearbrook will secure and outfit a physical site for a flexible day program which incorporates new methods to identify participant interests and meet these interests in community settings.

Easter Seals Joliet Region, Inc., Joliet, IL

$150,000 to provide renovations and upgrades to six Community Integrated Living Arrangements operated by Easter Seals Joliet Region and for partial support to purchase a new residential home which would replace an existing CILA. Grant funds would improve residential environments for 48 individuals served by the organization.

GiGi's Playhouse, Hoffman Estates, IL

$250,000 to support the launch of GiGi's Playhouse new National Achievement Center and the Hugs & Mugs career training program. The National Achievement Center, the Hugs & Mugs store front and the Hugs & Mugs design studio will enable the organization to expand and increase program delivery to children and adults with Down syndrome.

IFF, Chicago, IL

$125,000 to support the Home First Illinois - Community Living Initiative. The Community Living Initiative will focus on the development of 50 small, group homes in downstate Illinois for adults with developmental disabilities who are transitioning out of the State of Illinois' Murray Developmental Center in Centralia, IL. Murray is one of seven large institutions which house individuals with developmental disabilities. The scope of this project is to organize and plan the initiative and to begin implementation in time to transition individuals as early as fall, 2013.

Marianjoy Rehabilitation Hospital, Wheaton, IL

$200,000 to support construction and renovation of the Assistive Rehabilitation Technology Institute. Expansion of the Institute will centralize the resources of three centers: the Assistive Communication and Daily Living Center, the Driver Rehabilitation Center, and AbilityLinks. Through the Institute, individuals with disabilities can benefit from the aid of adaptive devices that address the continuum of care required for persons with disabilities including therapeutic interventions to improve independence and the opportunity for education, training, and employment.

Misericordia Heart of Mercy, Chicago, IL

$500,000 to support the Quinlan Terrace Initiative. The project is to construct four new homes on the Misericordia campus specifically designed to meet the needs of aging residents, including support during end-of-life. These residences would replace an aging building which is home to 53 semi-ambulatory and non-ambulatory individuals.

NorthPointe Resources, Inc., Zion, IL

$70,000 toward support for the Nursing Services Program & Self Advocacy Program which will address the healthcare needs of residents, and help teach individuals with intellectual/developmental disabilities to be advocates for their healthcare needs utilizing the "Ask Me 3" program.

Park Lawn Association, Oak Lawn, IL

$225,000 to provide capital improvements to multiple residential and programmatic facilities in order to maintain the safety of residents as well as the efficiency and quality of services delivered by Park Lawn.

Seguin Services, Inc., Berwyn, IL

$352,380 to support the Building Bridges to the Future initiative. The grant supports continued efforts which began in spring, 2009 to ensure successful transition of special education students into adulthood. The grantee and program partners work with parents and students in Chicago and Rockford area city and suburban high schools to provide coaching; linkages to financial, medical and legal resources; and adult services training experiences.

TASH, Washington, DC

$53,000 to support the 2013 TASH conference, 'A Movement United', to be held in Chicago in December, 2013. Funding will support educational sessions focusing on transitions to community living and micro-entrepreneurship for individuals with disabilities as well as scholarships for attendees otherwise unable to participate in the event.

University of Illinois at Chicago, Chicago, IL

$100,000 to support Project ATX2: Assistive Technology for Social Networking and Safety in the Community. Grant funds build on a prior effort which piloted the use of internet-based resources for the provision of assistive technology services for individuals with developmental disabilities. Based on the results of that pilot, UIC's Assistive Technology Unit would research and deploy mobile technologies to facilitate social networking and safe travel in the community by individuals with developmental disabilities.
Health & Rehabilitation
Rainbow Hospice and Palliative Care, Mount Prospect, IL

$50,000 towards support for the Rest in Comfort Campaign for capital improvements for the Rainbow Hospice Ark inpatient hospice unit. Improvements to the space are intended to upgrade furniture, equipment, and patient and staff areas.

University of Chicago Medical Center, Chicago, IL

$229,500 to support the Hospice and Palliative Medicine Fellowship Program intended to meet the demand for skilled physicians in palliative medicine and end-of-life care by providing support for three fellowships over a three year time frame.
Cancer Care
Community Cancer Center, Normal, IL

$100,000 to the support the capital campaign for the outpatient facility which expands and allows the Center to enhance the quality and experience for cancer patients and add services across the continuum of cancer care.

Foundation for Women's Cancer, Chicago, IL

$150,000 to support the Empowering Reproductive Cancer Survivors through Survivorship Care Plans. This project endeavors to arm survivors of gynecologic cancer with information to address their long-term medical, physical, and psychosocial needs that result from the effects of cancer treatment. The endeavor will be pursued through development of a multi-faceted educational component for cancer patients, cancer survivors and physicians, as well as a research project polling 7,000 survivors of gynecological cancers to learn about current usage of cancer survivorship care plans and determine the benefits of utilization to cancer survivor, and physicians.

Healing Pathways Cancer Resource Center, Rockford, IL

$45,000 to support hospital partnerships that promote and expand psychosocial programming at three major health systems in Rockford, Illinois to cancer patients, cancer survivor and their caregivers. The three health systems: Rockford Health Systems, OSF/Saint Anthony Health System, and SwedishAmerican Regional Cancer Center and Healing Pathways will collaborate over a two year period to provide psychosocial services within the health care system, and at the Healing Pathways Cancer Resource Center.

Metropolitan Chicago Breast Cancer Task Force, Chicago, IL

$642,300 to support enhanced training for mammography technologists and radiologist to improve mammography quality, breast cancer detection at earlier stages; patient navigation for women entering the health system at less resourced facilities; and connecting breast cancer patients with comprehensive care teams.

Rush-Copley Medical Center, Aurora, IL

$230,000 towards Survivorship Support for Cancer Patients. The full program will support efforts to provide personalized Survivorship Care Plans and treatment summaries, follow-up with cancer survivors, care coordination, physician education on survivorship issues, patient education sessions, and planning for a new Cancer Resource Center at Rush-Copley Medical Center.

Sinai Health System, Chicago, IL

$780,500 to strengthen Mt. Sinai Hospital's cancer program by 1) enhancing diagnostic capabilities through acquisition of one digital mammography system and two ultrasound systems; 2) purchasing improved cancer drug delivery equipment; and 3) establishing a position at the hospital to aid patients in navigating financial issues relating to care.

Stillwaters Cancer Support Services, Waukesha, WI

$74,500 to support the Psychosocial Collaboration Project with Froedtert & the Medical College of Wisconsin. Through establishment of this program, partners will focus on reducing emotional distress for cancer patients and family members. This project will demonstrate a model of care that is interdisciplinary and triages care appropriately.